How to Cheese Crota's End, "Crossing the Bridge"
Bamm here, covering another fine cheddar of Crota's End. In this tutorial we'll be showing you how to easily cross
Read more.
Christmas Hacking – The Aftermath
After the recent attacks on XBox Live and Playstation Network (and by effect, all online-only Console games), gamers have been
Read more.
The Introduction of Snagman
Why hello there my fellow Gamers. A few may know me by Snagman313 from Dust 514, I was the drunken
Read more.
The Christmas Hacksauce
It is Christmas time, and all around the consoles, a lot of wailing was heard… XBox Live and Playstation
Read more.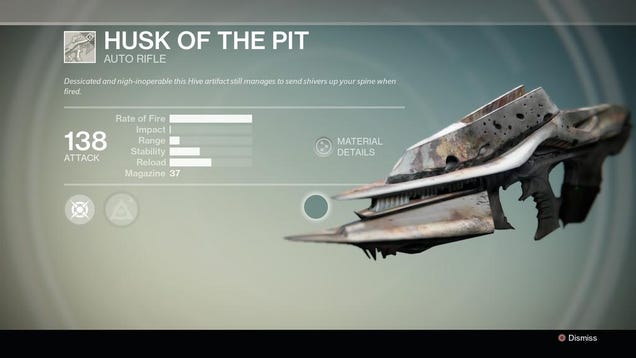 The Husk of the Pit
Good news Guardian's, Bungie recently patched the Dark Below with some new weapon and Raid tweaks, including fixing a strange
Read more.
Destiny: 1 Man Raid Entry – Crota's End
Any of you lone wolves out there finding it tough to get a group together, you can now solo the
Read more.
Books and Bamm – Destiny for Dummies #1
After literally some requests, Booker and Bamm are finally making a video about Destiny. Discussing PvE and PvP, and ranting
Read more.
EVE Valkyrie – A Bammsters Introduction
Valkyrie is often spoken about in the same sentences as Elite: Dangerous, Star Citizen and other Space Sim games, but
Read more.
DUST514 Going Pay-Very-Little-To-Win ….
With CCP Games' little-shooter-that-can, DUST514, getting updates again, along has come a situation where players find themselves earning a week's
Read more.
State of the CCP
Is CCP Games' last 12+ months of streamlining part of them preparing the company for a next step? With a
Read more.
DUST514 – The Players Count
In the last few weeks we have had Uprising 1.9 released, Project Legion shown as a game (and quickly restated as
Read more.
Its Good to Share
Now I may have mentioned before that I am a busy man, so sometimes it takes me a little while
Read more.